Years ago, i was using only expensive OEM lenses (Original Equipment Manufacturer, here i am speaking about Canon L lenses) i was swearing only by those lenses, shouting high and loud that these lenses was the best in the word, unconsciously trying to justify their price, and one day happen what should happen, i got what we call on many photographer's forum, a LightRules Moment, which led me to loose my favorite lens, the EF 85mm f/1.2 L in a tragic accident, a fall from a bridge high as 50m !
No need to say that the lens didn't survive at all and i felt like my heart was crushed in a blender ...
So i needed to replace it ASAP because it was my portrait lens, a fundamental lens for me.
The focal length of 85mm is one of my favorite focal length for portraiture and street photography, combined with an aperture as big as f/1.2 this lens can give you this very unique shallow DoF (Depth of Field) with a nice and creamy Bokeh, quite unique.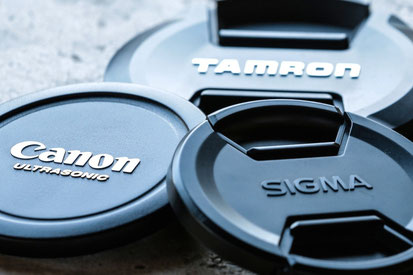 So i went to the first Canon shop around, to replace my EF 85mm f/1.2 L, but they didn't have it in stock.
Very disappointed, i saw that over side of the street there was a camera shop too, more generalist, selling different camera brands.
I get in this shop and asked for a Canon 85mm f/1.2 , the sells-man told me that they don't sell it, but they have few different 85mm lenses @ f/1.4 ...
"They can't be as good as the Canon 85 1.2" i answered him.

"You are saying that because you never tried one ..." he told me,

and continuing speaking ...

"If you have few minutes why not to try this one ! you have nothing to lose to try it"

He was right i had nothing to lose to try ... this one ....
And this one is ... still on my camera at a third price of the Canon lens!
This one was the Sigma 85mm f/1.4 EX DG HSM, the first third party lens i got ...
When i tried it in the shop, the first thing which catch my attention was the speed of the autofocus, so fast compare to the Canon EF 85mm f/1.2 L II USM.

After few pictures in the shop the sells-man propose me to take a look at the pictures on his computer, we upload the pictures to the computer, zoom in at 100% and here no doubt to have > at f/1.4 the pictures was as sharp as the Canon EF 85mm f/1.2 L at f/1.4 if not sharper, and the bokeh was pretty nice with a lot less chromatic aberrations.

This one ... was a huge wake up for me, but do not make me wrong, it's not always like that and often third party lenses can be more disappointing than spectacular. Canon make excellent lenses, about quality they are surely in the top 5 of the lens makers, but some times you have a third party lens maker which will produce an exceptional lens at a half price compared to a similar product from an OEM.
So now, when you will choose a new lens, nowadays > do not disregard third party lens manufacturers, they can really surprise you, and third party products can be as good as the OEM, if not better, sometime, for a lot less money ...
---
If you like this page let me know it in a comment below (read the rules) and don't forget to share it now on your favorite social media.
Thank you for your support.