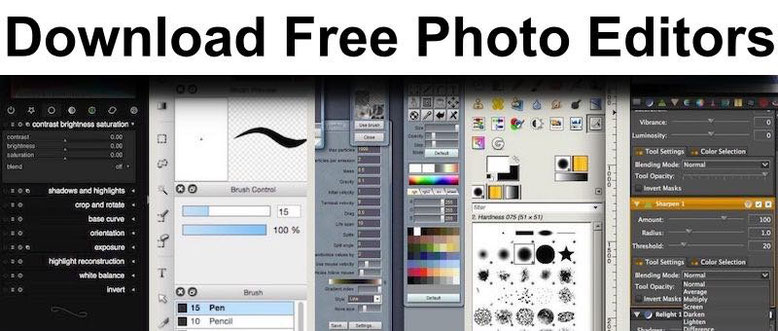 ---
You don't a have budget for a post processing software for your photographs?
You do not want to give again your credit card to another website?
You are searching for a free Photoshop or free Lightroom like to post process your images ?
You are searching for a real professional post processing RAW Apps! (not a simplistic solution like Picasa, iPhoto, or similar).
Some of you might be worried for whiching Operating System ?
All ... almost, but all the listing below are meant for at least the 2 or 3 major existing OS which can be : Mac OS X, Linux and Microsoft Windows.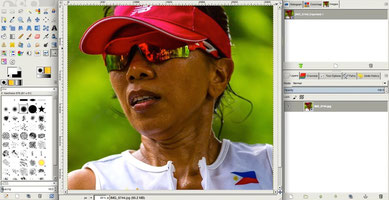 There is plenty alternative to Photoshop or Lightroom out there, either online or on your desktop, it's not the free Apps which are missing!
But before to start i would like to give you some recommendations : download those free software only on their original website or/and using the link provided by those original website on their original website, everything else can lead to get a virus on your computer (i might be too much paranoiac but ... we never know). All the links i provide here are just a link to their original website's home page, that's all! You have to search on their website where to download the free software (usually you just have to follow the download link or register before to be able to download it).
Free photography software for your desktop.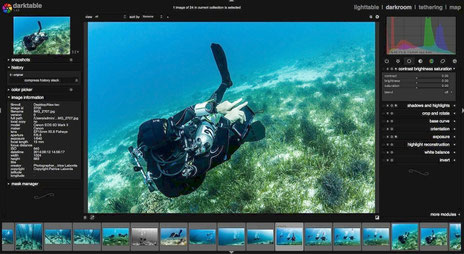 All among internet, for sure there is a lot more free Apps, like Rawker or this well known Raw Photo Processor (called RPP for the friends) and so on. You might know some that i don't know, and i will be happy if you name them in a comment, but over all i think i gave you the most well known which are compatible with multiple operating system like Windows, Mac OSX and Linux, and the last and not the least, they are all known to be continuously maintain and updated regularly.
I would like to add 2 - 3 Free software which are not meant for photography, but for Drawing, Logo, Painting, Vector drawing, etc ...
Krita : Drawing and painting, it's fully functional and free. it offers also CMYK support, HDR painting, etc ...


FireAlpaca : Drawing and painting too, very simple, more simple than GIMP but with plenty of tools and windows are totally customizable which is a nice functionality, a must to try.

Inkscape : If you are an illustrator, a designer or a web designer or even someone who just needs to create vector imagery, take a look at Inkscape. It have all the tools you need and it's free!

In this next Photography Blog, i am giving you the most serious free online alternative to Photoshop Lightroom. What does that mean ? That you can also post process your pictures, photographs, images from your browser anywhere in the world, you just need an internet connection !
---
You may also like these related articles.
---
If you like this page let me know it in a comment below (read the rules) and don't forget to share it now on your favorite social media.
Thank you for your support.
---